Our Team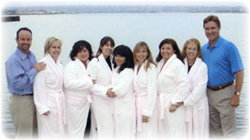 Dr. Ronald D. Johnson graduated from the University of Arizona in 1978 with a Bachelors of Science degree. He then graduated from the University of Pacific Dental School in 1981. He has been practicing dentistry in San Diego for over 25 years.
Ron is currently the team dentist for the San Diego Chargers and the USD Toreros. He loves golf, volleyball and spending time with his lovely wife Dwynn and their two daughters.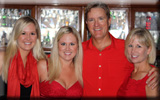 Dr. James P. Tasto was born and raised in San Diego. He attended University of San Diego High School where he lettered in both golf and wrestling. After earning a Bachelors in Science from Loyola Marymount University, Dr. Tasto graduated from University of Southern California Dental School with an emphasis on cosmetics and sports dentistry. Dr. Tasto was the team dentist for the San Diego Gulls Professional Hockey Team. He takes extensive courses in cosmetic and restorative dentistry so that he can deliver the highest quality dental care for his patients.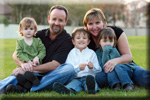 Dr. James Tasto was selected by his peers to be included in the List of Top Dentists in San Diego for 2007 – 2013. He appeared in the May issue of San Diego Magazine. Dr. Tasto is also a member of D.O.C.S. (Doctors Offering Charitable Services), a local ororganization that offers medical services such as plastic surgery, vision and dental to the less fortunate patients in San Diego. D.O.C.S. has been featured in the L.A. Times and San Diego Magazine.
Dr. Tasto currently resides in San Diego with his lovely wife Traci and their 3 children. He enjoys golf, beach volleyball and playing with his kids.

Dr. Gary M. Sigafoos has trained with some of the world's most prominent periodontists. He is rapidly becoming known as La Jolla area's leading periodontist for people who want periodontic dentistry.
"As your dentist, I am proud to have served patients in our community for over 25 years. The combination of continuing education and state-of-the-art equipment and materials allow us to offer you and your family the high level of care you're looking for, with a soft touch. You can rest assured that you'll receive the personalized attention you deserve. My team and I will listen to your needs and answer all your questions and give you a warm welcome with our ongoing commitment to your overall dental related health."